I am delighted to provide periodic updates about my work. Please check back regularly for exciting announcements.
May 16, 2023
I had a fantastic time with the BC Lions Football Club in beautiful Kamloops, BC, as they kicked off their 2023 pre-season training camp over the past weekend. I am encouraged by how the Lions, CFL, and CFLPA are making mental health a priority.
---
January 26, 2023
Have you ever felt happier after you hit the gym, practiced yoga, or returned from a run? I was recently interviewed about the benefits of exercise on mental health. I can't say enough about the medicine of movement. Check it out!
---
July 25, 2022
I was recently interviewed in my capacity as a psychologist by Mr. Jeremy Ratt, an Associate Producer at CBC Vancouver, for his new radio series titled "Summertime Crush: What's changed in Vancouver's dating world?". It explores different perspectives on how dating has changed and evolved during the pandemic. Check it out here.
---
July 9, 2022
It was exhilarating to be present on the field with the BC Lions during their game at BC Place Stadium this afternoon. I was moved by the mental fortitude  they exhibited as they performed. It is a great privilege to support this amazing group of players.
---
March 2, 2022
The Department of Psychology at the University of British Columbia featured my special little puppy, Piccolo, in their "Pets of UBC Psychology" campaign. Piccolo has truly left his pawprints on my heart, and I'm so happy to share his love with you in this brief article!
---
February 21, 2022
The recording for my public talk on *imposter syndrome* can be accessed here. Check it out!
---
February 18, 2022
Super stoked to be featured in the Canadian Psychological Association's Psychology Month Profile Series. The series highlights the myriad ways psychology touches all our lives, and my profile captures the work I do in the sport and exercise psychology space. Check it out!
---
December 15, 2021
I'm excited to announce that I will be giving a free public talk on imposter syndrome this coming February. This lecture is a part of the B.C. Psychological Association's Psychology Month campaign. Details about my talk can be found below or at the following link.

When: 6:00-7:00 PM on Monday, February 21, 2022
Where: This is a virtual event. Click here to register!
About the Talk, "Ending Imposter Syndrome: How to Stop Feeling Like a Fraud and Own Your Greatness":
A large proportion of people experience feelings of imposter phenomenon -known colloquially as "imposter syndrome". In this interactive talk, Dr. Zarina A. Giannone, R. Psych. will unpack imposter syndrome, identify its historical bases and the underrepresented groups it disproportionately affects, and the factors that contribute to its development. A strong focus will be placed on reviewing its destabilizing effects and how individuals can overcome imposter feelings. Several strategies will be introduced that can help people reduce doubt and optimize their potential.
---
November 4, 2021
It was delightful to sit down with Hamid Pourkasraei, a real estate agent from the Greater Vancouver Area, to talk about my job as a Registered Psychologist. We covered a range of topics including but not limited to mental health, sport, and addressing stigma. Check out the blog post here.
---
September 30, 2021
It was an absolute privilege to be a part of an all-Canadian expert panel at the Quadrennial World Congress of the International Society of Sport Psychology (ISSP) in Taipei, Taiwan. The panel focused on trends in elite athlete mental health in Canada. My specific talk was titled "Identity threat: The role of identity in shaping Canadian Athletes' adjustment to the Covid-19 pandemic", which aimed to shed light on the identity disruption and adjustment that some athletes navigated during the pandemic. Please reach out with any questions!
---
July 20, 2021
The third and final paper from my doctoral dissertation has been published! Blood, sweat, and tears went into this paper, and I am so proud to be able to share it with you.
The study evaluated emerging adults' satisfaction with and outcome following participation in groups that were oriented on interpersonal-experiential and didactic-task interventions and that focused on possible selves. You can access the article here. The citation is also included below for your reference.
Giannone, Z., Cox, D. W., & Kealy, D. (2021). Possible selves in emerging adulthood: A comparison of two interventions. Canadian Journal of Counselling and Psychotherapy, 55(2). https://doi.org/10.47634/cjcp.v55i2.69122

---
June 7-25, 2021
It was a pleasure to disseminate the findings from two research projects at CPA's Annual Convention this past June. Looking forward to connecting with colleagues again in person very soon!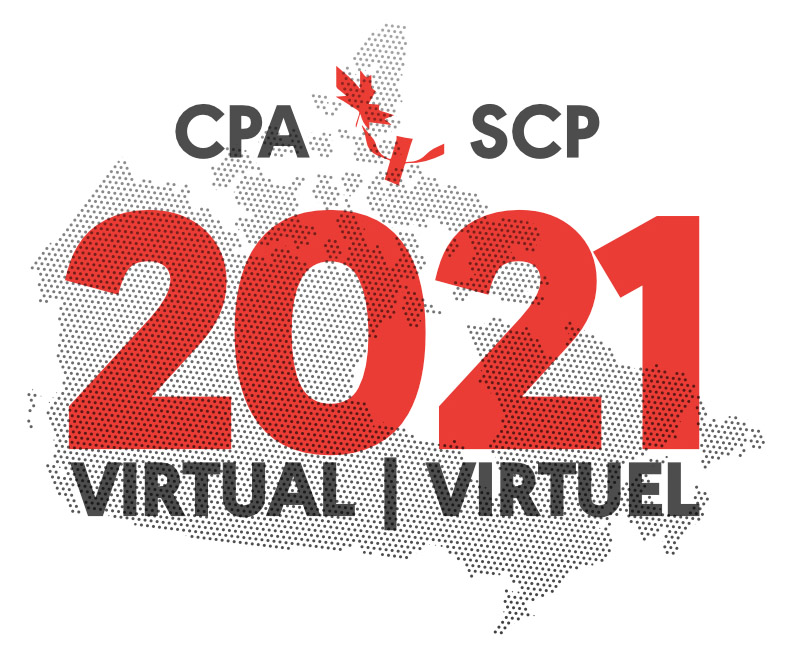 ---
March 8, 2021
I am delighted to share that I have been appointed as an "Olympic Supporter" by the Canadian Olympic Committee (COC) Board of Directors for the upcoming quadrennial. Olympic Supporters are a small group of people who have a strong and active interest in the Olympic movement, are prominent in their learned professions in business, sport or community activity, and have been approved by the Board to have their names placed on the register maintained by the COC. I look forward to engaging in the Canadian Olympic movement with my esteemed colleagues!

---
March 5, 2021
I am excited to serve as the BC Psychological Psychological Association's Early Career Psychologist representative at the American Psychological Association 2021 Practice Leadership Conference – an invitation-only event designed to strengthen the profession and give state and provincial leaders in psychology additional tools and resources to advocate for issues important to the field.
---
January 6, 2021
I am delighted to share that I recently published an article in Counselling Psychology Quarterly, an international scientific journal, about a qualitative study from my dissertation project.
This study used thematic analysis to explore participants' subjective experiences of two group approaches targeting emerging adults' possible selves.  The citation for the article is listed below:
Giannone, Z. A., Ben-David, S., Cox, D. W., & Kealy, D. (2021). Emerging adults' experiences of brief group interventions: Two approaches to possible selves. Counselling Psychology Quarterly. doi:10.1080/09515070.2020.1870438
---
November 31, 2020
I was recently invited to share my experiences as a sport psychology professional on the UBC Psi Chi Expert Talk Series. My talk was structured as a Q&A so attendees truly received an intimate perspective. Click here to tune in!
---
November 22, 2020
I am beyond excited to announce that today I officially graduated with my PhD from the University of British Columbia! UBC has been my academic and professional home since 2006. I am deeply humbled to obtain my doctoral degree in psychology and I wish to thank my family, friends, and colleagues who supported my dream for over a decade! Please click below for a brief video message from yours truly.
My UBC doctoral citation can be found here.

---
October 30, 2020
I had a great time presenting my research at the 2020 Sport Canada Research Initiative Conference this morning! I appreciated the opportunity to connect with other sport scientists and practitioners from across Canada to discuss pressing concerns affecting athletes. If you want to check it out, you can access my poster here
---
October 13, 2020
I feel privileged to be featured in the CPA Spotlight! Read on to learn more about my thoughts on leadership, psychology, and my love of recording artist, Sean Paul (ha!).
---
September 10, 2020
So excited for my first day at work at VPC. Here's a snapshot of my new bright and gorgeous workspace:
---
July 28, 2020
I completed my PhD program today. Ready to celebrate!
---
June 5, 2020
I recently served as a consultant for Healthing.com, a virtual platform for verified healthcare information, and provided insight on the psychological effects of being a sports fan, especially during the covid-19 pandemic. Check out the full article here.
---
July 6, 2020
Another semester begins today but this time I will serve as an instructor! Looking forward to kicking off a great Psychology of Sport class in the UBC Department of Psychology.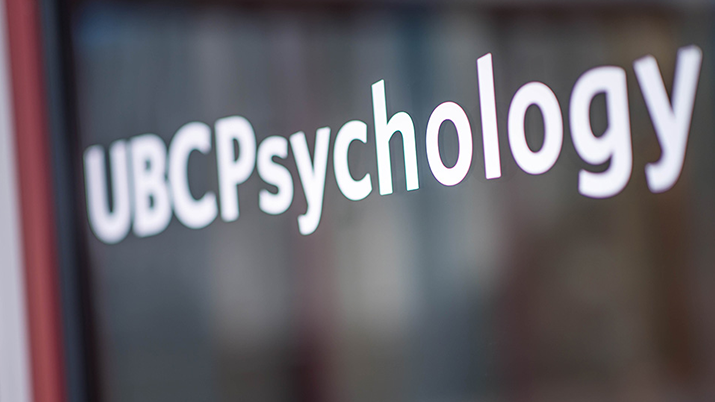 ---
February 12, 2020
I teamed up with Dr. Patrick Myers, R.Psych, to deliver a public talk on performance anxiety.  A great crowd came out and actively participated in our lecture. Thanks to the B.C. Psychological Association for including our talk in their Psychology Month program!

---
January 13, 2020
I am proud to announce that I successfully defended my doctoral dissertation today! Four years of work are officially done – I feel an incredible sense of relief and wish to thank all the people who supported me along the way – I truly could not have done it without you. You can access my dissertation here.
---
August 19, 2019
Today I began my doctoral residency at UBC Counselling Services. It was great to meet my new colleagues and feel inspired/challenged for the road ahead. Looking forward to a great training experience!
---
June 16, 2019
I returned back to APA Headquarters this weekend in Washington, D.C. to attend the 4th Inter-organizational Summit on Specialty, Specialization, and Board Certification in Professional Psychology. It was great to connect with esteemed leaders from various stakeholder groups to discuss the future of psychology training.
---
March 31, 2019
This week, I traveled to Washington, D.C. to attend business meetings on behalf of the American Psychological Association of Graduate Students (APAGS). It was such an honour to visit APA Headquarters and stroll the same hallways where many eminent psychologists transformed the profession. APA truly is the world leader in all things psychology!

---
February 22, 2019
After interviewing for my doctoral residency at 13 sites across Canada and the U.S., I am pleased to share that I matched with UBC Counselling Services in my home city of Vancouver! This training site is CPA-Accredited and is a CCPPP Member/APPIC Program, meaning that it provides the highest standard of training for psychologists in Canada.
On a more personal note, UBC has been a place of growth and inspiration for the past 12 years. From my varsity soccer days to my study abroad term in Wales to my strivings in graduate school, UBC has been a wellspring of opportunity, community, and fortitude. Here's to the next (and possibly final) year of my student journey at UBC!
---
September 22, 2018
Interested in learning more about one of the most common mental health disorders in the world? In this informative session, Registered psychologist, Dr. Patrick Myers, and I will discuss some of the modern-day myths and causes of depression. Learn about the signs and symptoms of depression and discover some anti-depressant tools for you to take home. Please join us on October 1, 2018 at 7:00 PM at the Vancouver Public Library, Central Branch (350 West Georgia St). All are welcome!

---
September 1, 2018
Attention: Psychology Colleagues! You are invited to BCPA's 80th Anniversary Celebration on Thursday, September 20 at 6:30 PM at the Italian Cultural Centre in Vancouver. I will giving a short speech about the future of psychology practice in BC from the perspective of an emerging psychologist. Please consider attending for a night of networking and fun!

---
August 13, 2018
I'm proud to announce that I have been offered an appointment as an Adjunct Professor at UBC to teach an undergraduate course in clinical skills for counselling. I look forward to embarking on this exciting journey with my students!
---
June 26, 2018
I had the pleasure of attending the joint International Congress of Applied Psychology (ICAP) and Canadian Psychological Association (CPA) convention in vibrant Montreal, QC. I was fortunate to present on two on-going research projects that our team in the Psychotherapy Program, Department of Psychiatry (UBC), are working on!
---
May 3, 2018
I attended the APPIC Membership Conference in San Antonio, Texas in my capacity as a liaison for APAGS (an advisory committee of the APA which represents the voice of over 30,000 student members). I was privileged to share my report of APAGS initiatives regarding doctoral training and internships, and receive feedback from APPIC Board members and other stakeholders/liaisons. I attended various conference sessions which discussed promising developments for doctoral and post-doctoral training in psychology across North America. Suffice to say, it's an exciting time to be a student!
 
---
March 23, 2018
I have arrived in Washington, D.C. to attend my first American Psychological Association of Graduate Students (APAGS) meeting. In this role, I serve as one (of nine) elected officials representing the voice of over 30, 000 graduate psychology students. APAGS serves as an advisory committee to the American Psychological Association governance on issues pertinent to students in psychology. I anticipate productive and meaningful meetings with this special group below.
---
March 1, 2018
I have been invited to serve as a panelist for the Psychology Students Association (PSA) of UBC Careers Night on Friday, March 9, 2018 at 5:30 PM. Career services will deliver a presentation providing tips and tricks for pursuing a career in psychology. The second half of the event will comprise of a panel of alumni in diverse fields of work. We will be answering questions relating to our experiences after graduation and providing advice to current undergraduate psychology students. Please join us on March 9 at Irving K. Barber Learning Centre, Room 261!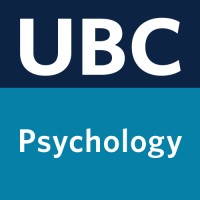 ---
February 1, 2018
I gave a public lecture about my research with retiring athletes at the 2018 PhDs Go Public Research Series. I'm proud to say it was a huge success! Thank you to all those who came out to support us. If you happened to miss this event and you would still like to watch my lecture, you can access it by clicking the link below:
---
January 22, 2018
 I attended Cannexus18 – Canada's National Career Development Conference in Ottawa, Ontario this week. I was fortunate to receive a GSEP Award which allowed me to share my research findings in the poster session on Monday afternoon. This project investigated athlete career development interventions. Great conference, great people!
---
December 5, 2017
I am proud to announce that I will be giving a public lecture on my research with elite athletes as a part of the PhDs Go Public Lecture Series. My colleagues and I will be speaking about how to improve various facets of health (in my case, mental health and psychological functioning in sport retirement). Details for the event are as follows:
What: PhDs Go Public Lecture Series – Health Focus; UBC Public Scholars Initiative
When: Thursday, February 1, 2018 at 5:30-7:00 PM
Where: Paetzold Auditorium at Vancouver General Hospital (899 West 12th Ave)
Who: Open to anyone and everyone. All are welcome!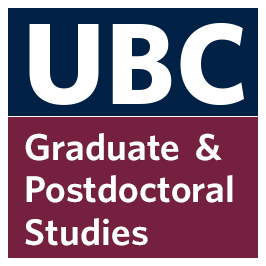 ---
November 17, 2017
I was recently appointed the first-ever Director – Student Representative on the British Columbia Psychological Association's Board of Directors. It is a privilege to have the opportunity to work with such a dedicated group of people who possess sincere conviction about advancing professional psychology in B.C.
---
October 30, 2017
As the Editor-in-Chief of Mind Pad, Canada's Student Psychology Journal, I am proud to announce the 2017 Fall Issue. See the link below to access the publication. Happy reading!
---
October 5, 2017
 It was my first time attending and presenting at the Sport Innovation Summit (SPIN) hosted by Own The Podium and the Canadian Olympic Committee. This event was fantastic for multi-disciplinary learning and networking. I would definitely recommend it!

---
September 23, 2017
As part of my work with the UBC Public Scholars Initiative, I established a formal partnership with AthletesCAN, the Association of Canada's National Team Athletes, to educate elite athletes on the psychological risks associated with sport retirement. I traveled to Ottawa, Ontario to conduct a workshop which aimed to disseminate evidence-informed best-practices to promote adaptive transitions from sport.  A big thanks to AthletesCAN and the UBC Public Scholars Initiative for their help in facilitating such a successful event.

---
August 10, 2017
My Master's thesis research which investigated the relationship between athletic identity and mental health outcomes after retirement from intercollegiate sport was recently published in the prestigious, International Journal of Social Psychiatry.  To access the article, see the citation below or contact me to request a copy.
Giannone, Z., Haney, C., Kealy, D., Ogrodniczuk, J. (2017). Athletic identity and psychiatric symptoms following retirement from varsity sports. International Journal of Social Psychiatry, 1-4, doi: 10.1177/0020764017724184
---
August 9, 2017
I recently completed an intensive three-day training on Cognitive Behavioural Therapy (CBT) for Depression and Suicide with Dr. Judith Beck and colleagues at the Beck Institute in Philadelphia, Pennsylvania. Dr. Aaron Beck joined the group for a Q&A which was most certainly the highlight of my professional career thus far!
---
August 6, 2017
I leave the 125th Annual American Psychological Association Convention inspired. Not only did my research presentation go smoothly, my definition of excellence has been refined after attending so many moving talks and after networking with leaders and fellow students in the field. The future is bright!

---
 June 10, 2017
After three amazing years of serving as the Director (Student Representative) on the Canadian Psychological Association's (CPA) Board of Directors and as the Chair of the CPA Section for Students in Psychology, I can confidently say that these experiences have enriched my graduate training in psychology. While I am sad to complete my terms in both of these positions, I walk away feeling inspired about a future of endless possibilities for the professional practice, education, and science of psychology in Canada.

---
May 8, 2017
It is with great enthusiasm that I announce that I was recently elected as a Member-at-Large for the American Psychological Association of Graduate Students (APAGS) Committee. In this role, I will serve as 1 of 9 elected officials who represent the voice of over 29,000 psychology graduate students world-wide. I look forward to getting started with the Committee in January, 2018!
---
March 2016
With what is probably the highlight of my professional career so far, I had the great privilege of joining the CPA Board for a Lobby Day in the House of Commons on Parliament Hill in Ottawa, ON.  We advocated for a number of things, namely increased access to mental health services and funding for psychological science. Prime Minister Justin Trudeau was in the building, which was a great bonus!